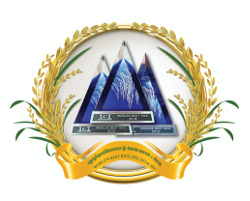 Rice is the principal agriculture produce in Cambodia, and has been grown and cultivated for thousands of years in Cambodia even before the rise of the mighty Khmer Empire in the 9th Century CE. With more than thousand years of history in rice cultivation and culture, Cambodia has developed many of the most desirable and top-grade rice varieties in the world.
Naturally planted, cultivated and grown in the Cambodian fields, the rice grown in Cambodia is void of artificial modifications and has limited use of chemical fertilizers and pesticides. The Cambodian Fragrant and Jasmine Rice won the "World's Best Rice" award from the International Commodity Institute at the annual World Rice conferences of 'The Rice Trader' consecutively for three years in 2012, 2013 and 2014.
Well known for its high and consistent quality, the APSARA Cambodian Rice developed by the Hung Hiep Group has long been regarded as one of the premium choices. A star agricultural product in its own field, the APSARA Cambodian Rice has been served to the bowls of many royalties, important visits and a frequent winner in global competitions.
For more information on becoming a partner with Hung Hiep on APSARA Cambodian Rice, please contact us here.